Live Art Fusion
Live Art Fusion is Live Painting/Live Music event series, featuring multiple artists
simultaneously painting while inspired by high energy live music and audience interaction.
Since 2011 Live Art Fusion has been hosted at some of Long Island's coolest indoor venues including, Sips Lounge, KJ Farrell's, XO Wine & Chocolate Bar, Brickhouse Brewery, The Allstar, Smithtown, Social, Hemisphere, La Notte Lounge, Perfecto Mundo, Honu, 841 East Lounge, Smithtown Social, Nisen Sushi of Woodbury, LaMantia Gallery, and Campari.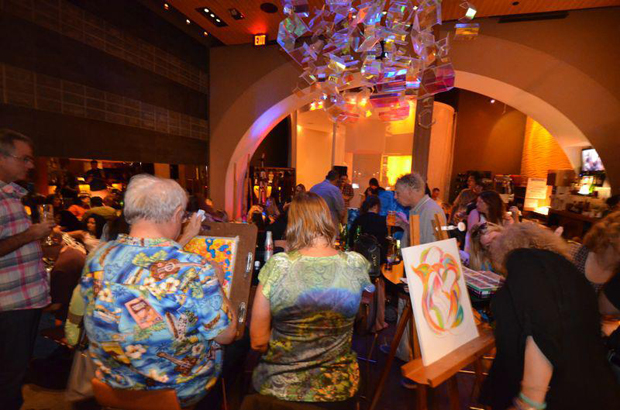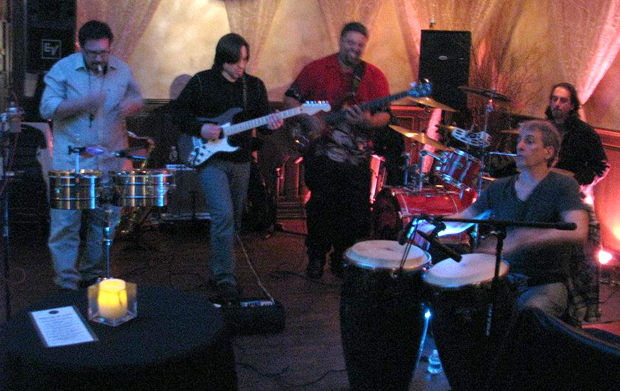 Our Core Artists
Kirk Larsen • Wolfgang Vann • Michael Krasowitz • Stephanie Sakson • Mario Santoro • Anu Annam • Roseann Harder • Elizabeth Cassidy • Robyn Bellospirito • Laura Cerrano • Emily Eisen • Tom De Gruyl • Vivian Schepis • Justin Mayer • Jeanne Forster, and many others
Visit our Facebook page for photos and event updates
2012 Press Coverage
Newsday Video
Huntington Buzz Video
FiosTV Video
Newsday Article
Long Island Report Article
Village Connection Article
All Artists are invited to Paint Live and exhibit!
Our Next Event


Live Art Fusion #73
featuring MIND OPEN
April 24 2018, 8-11pm
The Big Kahuna
1730 E Jericho Tpk, Huntington NY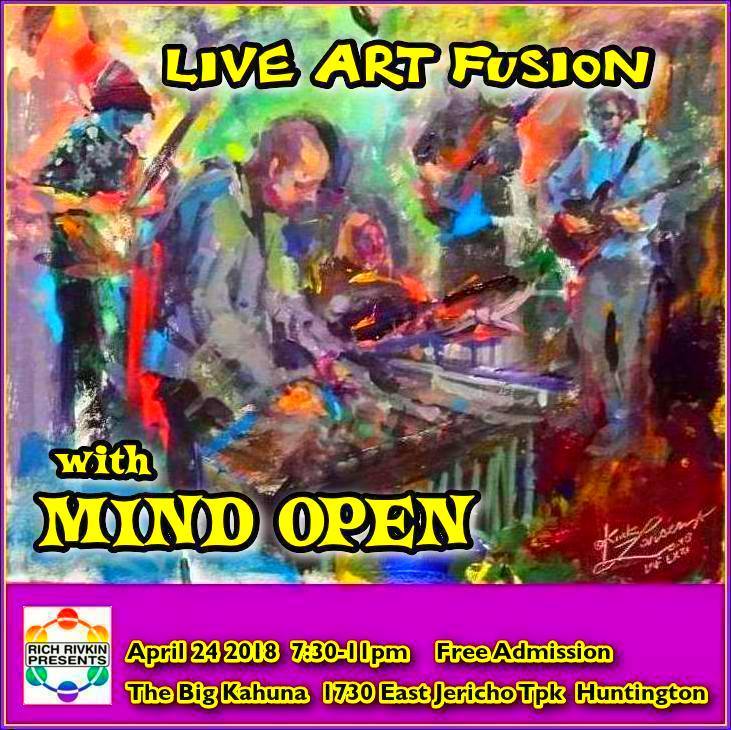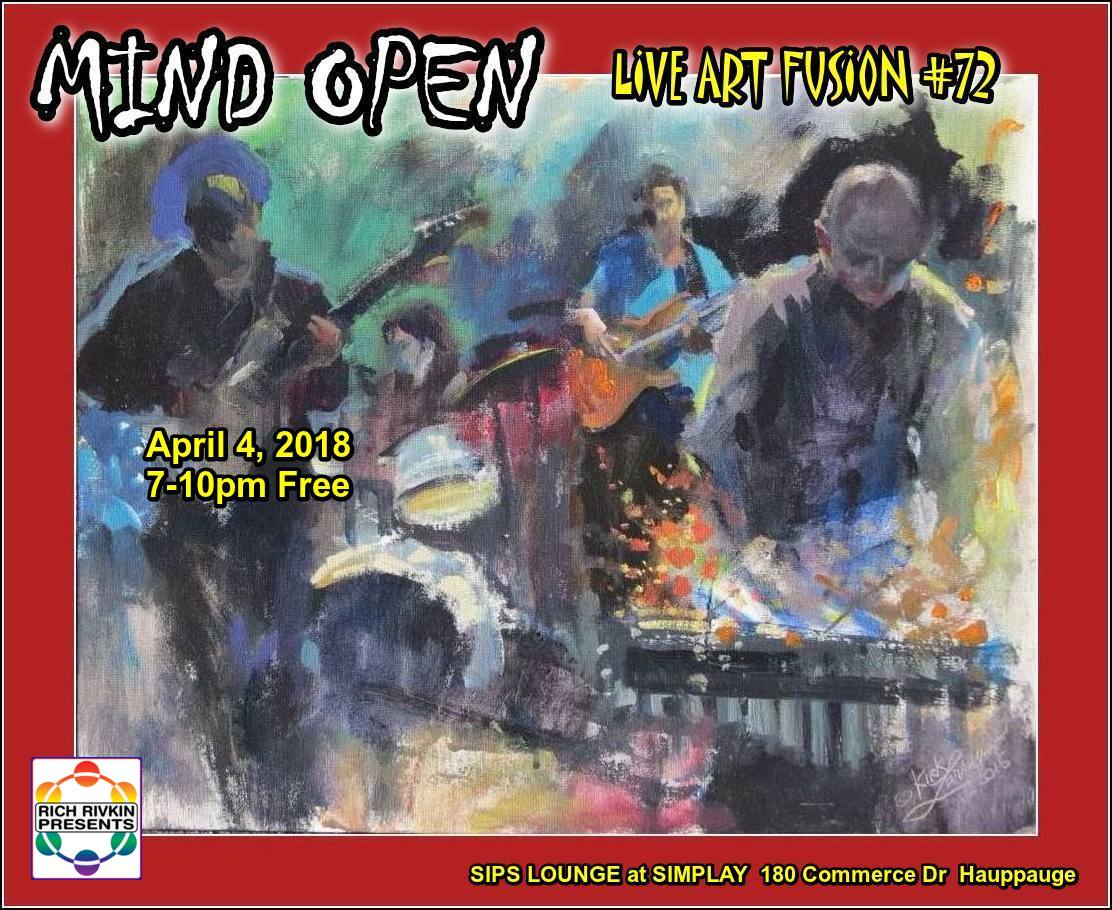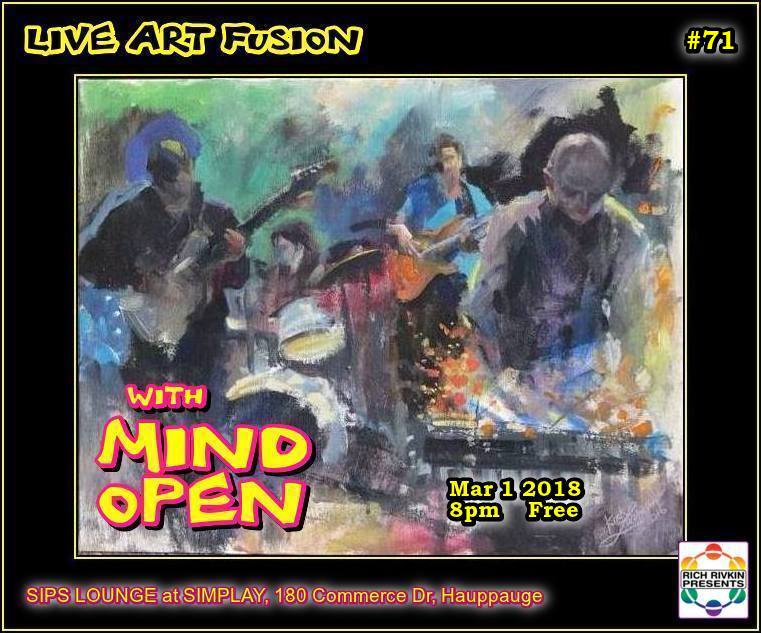 Video from some of our past Live Art Fusion events:
                            Lots more Live Art Fusion event videos here