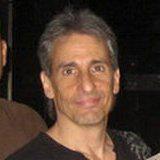 Mission
Hey now!  For as long as I can remember, I've seen carloads of my friends schlepping out of state – or waaay upstate – every summer, about once a month, in pursuit of music festivals with funny names.  It made me wonder why they should have to travel so far, when Long Island is home to so many world class musicians and bands.  The Island does have a tradition of great music festivals, but it occurred to me that we can use more – LOTS more!
Hence my summer mission to present funny named festivals locally, about once a month, with varying themes, showcasing the region's most-loved bands, hosted at scenic outdoor venues; adding to the mix Live Painting by dozens of artists, and low cost (or free) admission – with minimal schlepping required.
And during the cooler months, the festivities continue at indoor venues across Long Island.
Catch you out on the scene!
————————————————————————————————————————
About
A passion for live music and art has been the driving inspiration for Rich Rivkin, who since 2000 has been creating and producing innovative live events which take place at some of Long Island's most historic locations.
Rich's events combine Live Painting with Live Music, and have brought together a large number of musicians, artists, spectators and familiar faces who share common interest, and a tangible sense of community.  The result has been more than just spectacular entertainment and new friendships, as ongoing opportunities for advancement of the arts continue to materialize and expand for many of the participants.
Rich's Live Painting/Live Music events have showcased more than 150 regional artists who paint to the inspiration of the music and audience interaction.  A uniquely magical vibe takes hold as the artists' brush strokes are directly influenced by the band's music – which in turn engages the audience in a fun, high energy, human-feedback loop that fires up the musicians and stimulates the painters; an organic, interactive, multi-sensory experience for all.
As of 2017 Rich has produced a total of 42 not-for-profit/benefit festivals, and hundreds of ongoing indoor events, including Live Art Fusion, ArtMOSPHERE, Northport After Dark, Art Cafe, Grateful Jam, and Live at The Kahuna series.  His annual multi-themed Summer Arts Festival Series is hosted at several well known outdoor venues, and features legions of artists painting to the music of Long Island's favorite bands.
Rich writes an Arts/Music column in the Village Connection Magazine, and is also a member of the Advisory Board at Arts Alive Long Island, and committee member at The Art League of Long Island, as well as Meetup Organizer of Long Island Professionals. In 2013 Rich received Outstanding Advocate for The Arts Award from the Long Island Arts Council at Freeport.
Rich has been band leader and percussionist in multiple projects since 2001.
During daylight hours, as president of Aaron Environmental Group, Inc. Rich is engaged in the business of moving mountains (of contaminated soil).
————————————————————————————————————————
Media Buzz
2017 Nassau Happening Article (Woodstock Revival 5)
2017 FIOS TV Video Article (Live Art Fusion)
2017 Long Islander News Article (Grateful Fest Paramount)
2016 Huntingtonian Article (Festival Series)
2015 Huntingtonian Article (Woodstock Revival)
2015 PBS Thirteen Video Article (Grateful Fest)
2015 Times Beacon Article (Grateful Fest)
2015 Times Beacon Article (Woodstock Revival)
2013 Outstanding Advocate for the Arts Award
2015 LIB Magazine Article (Allmans Tribute)
2015 Huntingtonian Article (Grateful Fest)
2013 Newsday Article (Live Art Fusion Festival)
2014 News Release
2014 LIB Magazine Article (Woodstock Revival 2)
2013 The Long Islander Article
2013 Newsday Article (Jamboozi Festival)
2014 Newsday Article (ArtMosphere)
2013 Newsday Article (MarleyFest)
2013 Newsday Photo Album (MarleyFest)
2013 Times Beacon Article (Live Art Drum & Dance Fest)
2013 Madhouse TV Video Article (Woodstock Revival)
2013 Huntingtonian Article
2013 LIB Magazine Article (MarleyFest)
2013 Slingping Article (Woodstock Revival)
2013 Slingping Article (LI Sound & Art Festival)
2013 Slingping Article (MarleyFest)
2013 Slingping Article (Rock Village Festival)
2013 Slingping Article (North Shore Blues Festival)
2013 LI Herald Article (Rock Village Festival)
2013 LongIsland.com Article
2013 Long Island Exchange Article (MarleyFest)
2013 LIB Magazine Article (Rock Village Festival)
2013 News LI Article (LI Sound & Art Festival)
2013 Huntingtonian Article
2013 Long Beach Herald Article (Rock Village Festival)
2013 Gold Coast Mansions Article
2013 Village Connection Article (Video Compilation)
2014 Huntingtonian Article (ArtMosphere)
2012 Newsday Article (Live Art Fusion Festival)
2013 The Island Now Article
2013 Hometown Shopper Article
2013 Nassau Happening Article
2012 Newsday Video Article
2013 Long Island NY TV Video Article
2012 FIOS MyLITV Video Article
2012 Huntington Buzz Video Article
2012 FIOS MyLITV Video Article (Live Art Fusion)
2012 Village Connection Article
2012 Examiner Article
2012 Long Island Report Article
2012 Huntington LIVE Magazine Article
2012 Newsday Article (Live Art Fusion)
2011 New York Times Article
2012 Vanderbilt Article
2012 Huntingtonian Article
2012 FIOS MyLITV Video Article (Live Art Fusion Festival, Northport)
2012 LI Pulse Article
2012 News Release
2012 Huntington Patch Article (Long Island Sound & Art Festival)
2012 Newsday Article (Long Island Sound & Art Festival)
2012 FIOS MyLITV Video Article (Live Art Fusion Festival, Centerport)
2011 Times Beacon Record Article (Long Island Sound Festival)
2008 New York Times Article
——————————————————————————————————————————————
Audience Reviews

Wow! That's all I can say. Between the beautiful setting, people and music, this was one for the books! I am so glad to be a part of it! Keep up the good work! 🙂
Kathy M.
Ronkonkoma, NY

* * * * * * * * * * * * * * * * * * * * * * * * * * * * * * * * * * * * * * * * * * * * * * * * * * * * * * * * * * * * * * * * * * *

Very Cool Thing Going on Here!
Joe V.
Lindenhurst, NY

* * * * * * * * * * * * * * * * * * * * * * * * * * * * * * * * * * * * * * * * * * * * * * * * * * * * * * * * * * * * * * * * * * *

Rich has the magic touch for putting on events that promote great vibes, synergy, cooperation, community and in the case of the Woodstock Revival at Sands Point, slightly more so than usual…. Peace, Love and of course Music. Always GREAT MUSIC! He is a pro who surrounds himself with other pros to create a kind and loving atmosphere. Or should I say "ArtMOSPHERE!" Oh… I forgot to mention the most important ingredient… FUN!!
Tom S.
Amityville, NY

* * * * * * * * * * * * * * * * * * * * * * * * * * * * * * * * * * * * * * * * * * * * * * * * * * * * * * * * * * * * * * * * * * *

Rich's events are definitely TOP SHELF!!!! The mixture of art and music is inspiring and just plain fun!
MaryAnn S.
Franklin Square, NY

* * * * * * * * * * * * * * * * * * * * * * * * * * * * * * * * * * * * * * * * * * * * * * * * * * * * * * * * * * * * * * * * * * *

Rich's events are full of Music, Art and LOVE!….you can feel it in the air and breathe it into your soul….these events are quite a juxtaposition to this ever changing world that sometimes seems on the brink of all out insanity…the feeling of friendship, sharing, and community flows as freely as the paint off an artists brush…I, for one, am honored to have met Rich and share in these events – I love how the Universe works!…and I love the events that Rich creates in this ever expanding Universe….Rock on, Rich!
Rich P.
East Meadow, NY

* * * * * * * * * * * * * * * * * * * * * * * * * * * * * * * * * * * * * * * * * * * * * * * * * * * * * * * * * * * * * * * * * * *
The woodstock revival festival was for me the first from Rich Rifkin.
It was great and I look forward to the following festivals!
Heinz P.
Peekskill, NY

* * * * * * * * * * * * * * * * * * * * * * * * * * * * * * * * * * * * * * * * * * * * * * * * * * * * * * * * * * * * * * * * * * *

Wonderful day, great weather, amazing music, fun crowd in a beauftiful setting. Couldn't ask for more!
Jean S.
Bethpage, NY

* * * * * * * * * * * * * * * * * * * * * * * * * * * * * * * * * * * * * * * * * * * * * * * * * * * * * * * * * * * * * * * * * * *

Rich Rivkin is as good as they come when it comes to a promoter and manager of festivals!!!!! He is a great person too. What an amazing day at the Sand's Point Woodstock Revival.
Craig P.
Riverhead, NY

* * * * * * * * * * * * * * * * * * * * * * * * * * * * * * * * * * * * * * * * * * * * * * * * * * * * * * * * * * * * * * * * * * *

Better then a day @ the beach ! Loved the whole scene because it was like going to the beach with everyone who liked the same music and interests. Instant camaraderie & friendship. .Plus, it was dog friendly, so I got to bring one of my best friends. I don't know if this had anything to do with the promoter or the venue but it could of used more accommodations for personal hygiene and possible more venders for refreshments.
Chuck M.
Ridgewood, NY

* * * * * * * * * * * * * * * * * * * * * * * * * * * * * * * * * * * * * * * * * * * * * * * * * * * * * * * * * * * * * * * * * * *

Rich's events are definitely TOP SHELF!!!! The mixture of art and music is inspiring and just plain fun!
MaryAnn S.
Franklin Square, NY

* * * * * * * * * * * * * * * * * * * * * * * * * * * * * * * * * * * * * * * * * * * * * * * * * * * * * * * * * * * * * * * * * * *

Woodstock Revival at Sands Point Preserve was a great time !! Traveled 172 miles to be at this event and so worth the trip. Beautiful location, groovy sounds and good people made the day most enjoyable !! If you didn't get to be at this even, you missed out, check out his other events, you will not be sorry !!
Vikki D.
Cohoes, NY

* * * * * * * * * * * * * * * * * * * * * * * * * * * * * * * * * * * * * * * * * * * * * * * * * * * * * * * * * * * * * * * * * * *

Another wonderful day of great music, congenial company, beautiful scenery and the shared enjoyment of interesting art and picnic fare. I'm never less than impressed by the caliber of the talent that Rich Rivkin attracts to perform at the festivals he stages and the Woodstock was no exception. Half Step channeled the spirit of mid-70's Dead, while Milagro nailed Santana's Soul Sacrifice and every other song they performed. Wondrous Stories continues to surprise with a varied repertoire, (yesterday's Who set was a revelation), and talent to burn. The Jelly Band, meanwhile, acquitted themselves beautifully as well, delivering faithful interpretations of songs peformed by The Band, Joe Cocker and many others.
Jim B.
Bay Shore, NY

* * * * * * * * * * * * * * * * * * * * * * * * * * * * * * * * * * * * * * * * * * * * * * * * * * * * * * * * * * * * * * * * * * *

Rich knows how to throw a party! I've attended several of the Live Art Fusion events on the grounds of the Vanderbilt Museum/Planetarium in Centerport and most recently the Woodstock Revival at the Sands Point Preserve and they were all FABULOUS! I highly recommend you check out the calendar of events and make plans to attend one soon!
Rev. Kathleen K.
Huntington Station, NY

* * * * * * * * * * * * * * * * * * * * * * * * * * * * * * * * * * * * * * * * * * * * * * * * * * * * * * * * * * * * * * * * * * *

What a great afternoon of music, friends and love, all set in the beautiful backdrop of the Sands Pt. Preserve. The spirit of Woodstock flowed freely, the choices of music reminded you of what made Woodstock the festivals to end all festivals. I'd like to thank Rich and his crew for creating such a memorable event. I and many of the 4,000 in attendance look forward to many of the upcoming events you have planed. Again thank you and job well done…..Peace!
Dan H.
Syosset, NY

* * * * * * * * * * * * * * * * * * * * * * * * * * * * * * * * * * * * * * * * * * * * * * * * * * * * * * * * * * * * * * * * * * *

A great time was had by all!! Fantastic bands played with a nice family crowd. Plenty of room for dancing or just to hang if that is what you wanted. Also plenty of room for more so do not ever think that these festivals are too crowded!
Allison H.
Bethpage, NY

* * * * * * * * * * * * * * * * * * * * * * * * * * * * * * * * * * * * * * * * * * * * * * * * * * * * * * * * * * * * * * * * * * *

Woodstock revival was so enjoyed , every aspect from the weather , food, painting activities, music , to the fresh air in the park overlooking the shore in sands point preserve. Perfect location and excellent choice for such activities. Rich Rivkin excellently advertised to the public, presented , hosted this event with Sam Ash music sponsorship. 4000+ people in the park just amazing!!
Julio C.
Patchogue, NY

* * * * * * * * * * * * * * * * * * * * * * * * * * * * * * * * * * * * * * * * * * * * * * * * * * * * * * * * * * * * * * * * * * *

Awesome Afternoon in the park. Rich Rivkin is an artistic visionary who has successfully provided art and music lovers an amazing party. As an artist, I appreciate the landscape offered at these events. Natures eye candy at it's finest. The only downside to The Woodstock Revival was, it had to end. I could here the faint echo of…hell no we won't go…..
Roseann H.
Deer Park, NY

* * * * * * * * * * * * * * * * * * * * * * * * * * * * * * * * * * * * * * * * * * * * * * * * * * * * * * * * * * * * * * * * * * *

Woohoo! As good as it gets!
put a label of WOODSTOCK on something and you are bound to get something of creative vibrations,the event was amazing and i am looking forward to being a part of many future events
Gregg A.
Port Washington, NY

* * * * * * * * * * * * * * * * * * * * * * * * * * * * * * * * * * * * * * * * * * * * * * * * * * * * * * * * * * * * * * * * * * *

Loved this show! Great music, phenomenal venue, very well managed. I attended this concert with my early 20's sons and we all very much enjoyed this concert. We particularly liked Milagros and Half Step. I have been to several events produced by Rich Rivkin Presents and have never been dissapointed…Rich really knows how to put on a great show!
Andrew R.
New Hyde Park, NY

* * * * * * * * * * * * * * * * * * * * * * * * * * * * * * * * * * * * * * * * * * * * * * * * * * * * * * * * * * * * * * * * * * *

Awesome concert can't wait for the next one!
Kathy R.
West Orange, NJ

* * * * * * * * * * * * * * * * * * * * * * * * * * * * * * * * * * * * * * * * * * * * * * * * * * * * * * * * * * * * * * * * * * *

I just wanted to thank Rich Rivkin on a job well done…A Stellar of a day….The day was just perfect, couldnt ask for better weather & the selection of bands blew me away, such talented musicans, every band went on stage on their scheduled times & everyone who was there had a great time…Looking forward to all of Rich Rivkins other festivals scheduled for summer 2013….thanks Rich for a great day….
Sheri G.
Williston Park, NY

* * * * * * * * * * * * * * * * * * * * * * * * * * * * * * * * * * * * * * * * * * * * * * * * * * * * * * * * * * * * * * * * * * *

Amazing Bands, Amazing Location, Amazing Artists, Amazing Food! What more can you ask for? The energy was incredible, 4000+ people and everyone was enjoying themselves! Rich Rivkin out did himself once again. He is a genius when it comes to organizing these events. The venues he chooses are incredible, Vanderbilt and Guggenheim mansions, magnificent views of the sound. I can't wait for the next event!
Debbie B.
West Babylon, NY

* * * * * * * * * * * * * * * * * * * * * * * * * * * * * * * * * * * * * * * * * * * * * * * * * * * * * * * * * * * * * * * * * * *

Rich Rivkin is fast becoming an indispensable asset to the Long Island music and art scene.
Tom D.
Ronkonkoma, NY

* * * * * * * * * * * * * * * * * * * * * * * * * * * * * * * * * * * * * * * * * * * * * * * * * * * * * * * * * * * * * * * * * * *

What can one say when 4000 enthusiastic people show up to one of the Famous Gold Coast Mansions on a beautiful Sunday afternoon? I say, THANK YOU RICH RIVKIN for doing what comes naturally….Thank You for putting together a musically artistic extravaganza. Seamlessly driven and splendid setting aside, a welcome musical treat for all to enjoy both young and old with guests from near and far. Cant wait for the next event.! Keep up the great job.
Jason C.
Mineola, NY

* * * * * * * * * * * * * * * * * * * * * * * * * * * * * * * * * * * * * * * * * * * * * * * * * * * * * * * * * * * * * * * * * * *

Hopefully a Long Island Tradition…
Beautiful venue… Good Music… Good Friends….
It doesn't get much better then this!!
Thanks for a REAL good time!!!
irene l.
Mount Sinai, NY

* * * * * * * * * * * * * * * * * * * * * * * * * * * * * * * * * * * * * * * * * * * * * * * * * * * * * * * * * * * * * * * * * * *

These events are so important for artists to get there art out there. Rich's events also bring art to the public and that is such a great combination. Mix that with some innovative music and these events are unlike others I have attended in the past. Rich does a great job brining us all together!
Elizabeth C.
Glen Head, NY

* * * * * * * * * * * * * * * * * * * * * * * * * * * * * * * * * * * * * * * * * * * * * * * * * * * * * * * * * * * * * * * * * * *

Great music, inspirational art, and collective good vibes were shared by all. Rich has a dedication to assembling these events, many in the most beautiful and/or architecturally striking places. The most recent event was replete with scenic vistas overlooking the L.I. Sound, while the grounds were draped in rose gardens and castles. Check out some of the coming events and mesh!!
Dolores D.
Levittown, NY

* * * * * * * * * * * * * * * * * * * * * * * * * * * * * * * * * * * * * * * * * * * * * * * * * * * * * * * * * * * * * * * * * * *

Absolutely awesome event. I'm an artist and I've been to numerous events presented by Rich Rivkin, and they were all outstanding collaborating music and art. His artists and musicians perform with exceptional quality. Rich has really outdone himself with the Woodstock Revival at Sands Point Preserve. I'm looking forward to more events this summer and all year long.
Linda S.
Franklin Square, NY

* * * * * * * * * * * * * * * * * * * * * * * * * * * * * * * * * * * * * * * * * * * * * * * * * * * * * * * * * * * * * * * * * * *

I had a great time. Lets do it again next year.
Steven K.
Calverton,

* * * * * * * * * * * * * * * * * * * * * * * * * * * * * * * * * * * * * * * * * * * * * * * * * * * * * * * * * * * * * * * * * * *

Putting the musical selections aside, because that is all a matter of personal taste anyway. It would be sufficient to say that I wouldn't have gone to an event if I was not interested in the music being presented. I have now been to a few of Rich Rivkin's events or festivals, and I must say that he clearly knows what he is doing. Everything that was advertised in each instance was not only adhered to, but carried out on time. His art/music exhibits are done in a classy manner and his festivals have been well organized and family friendly. I have never witnessed any situations which would cause me to prevent bringing my children to his events and I feel that I have received a good value for any costs that there may have been. I will certainly attend more of his events in the future.
Joel W.
Melville, NY

* * * * * * * * * * * * * * * * * * * * * * * * * * * * * * * * * * * * * * * * * * * * * * * * * * * * * * * * * * * * * * * * * * *

Rock on Rich Rivkin!
Adam E.
Huntington, NY

* * * * * * * * * * * * * * * * * * * * * * * * * * * * * * * * * * * * * * * * * * * * * * * * * * * * * * * * * * * * * * * * * * *